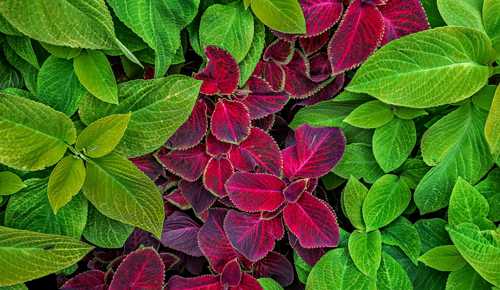 David Schwartzman
Lets first recognize the positive contribution of leading degrowth proponents such as Kallis (2019a, 2019b) and Hickel (2020); for earlier work see citations in Schwartzman (2012).They promote a rethinking of economic growth under capitalism, critiquing its measure, the GNP/GDP, as well as pointing to capitalism's unsustainable use of natural resources, in particular fossil fuels in its production of commodities for profit generation regardless of their impact on the health of people and the environment. All this should be welcome particularly for ecosocialists.  I point to the excellent  eocosocialist  critiques of degrowth by Lowy (2020) and Molyneux (2020).
So to add to and expand on these critiques of the degrowth discourse, here are my thoughts. First, I submit that their proponents commonly fail to unpack the qualitative aspects of economic growth, lumping all in one basket; i.e.,sustainable/addressing essential needs of humans and nature versus unsustainable, leaving the majority of humanity in poverty or worse. A Global Green New Deal increasingly informed by an ecosocialist agenda will entail sustainable economic growth, the creation of a wind/solar energy infrastructure replacing fossil fuels, restoration of natural ecosystems, agro-ecologies, green infrastructure etc.
They fail to recognize the critical difference between the high efficiency capture of the solar flux generating wind/solar power and the fossil fuel energy supply because of their lack of understanding of thermodynamics, in particular the entropy concept in their boost of Georgescu-Roegen's fallacious so-called 4th law, which conflates open and closed systems with respect to energy and mass transfers; the Earth's surface is not closed but rather open to energy going in and out. They fail to recognize that a sufficient global solar/wind energy supply, greater than the present global consumption level,  can eliminate energy poverty raising the global life expectancy to the world's highest level, while creating the capacity for climate mitigation and adaptation. Further, this renewable energy supply can facilitate the virtual end of extractive mining by recycling and industrial ecologies.Thus, the quality and quantity of the global energy supply to civilization is foundational to considerations of the unsustainability of fossil capitalism and to a post capitalist ecosocialist transition.
And, as for example Kallis (2019a, 2019b) and Hickel (2020), they advocate a global reduction in energy consumption which is a prescription for mass suicide for most of humanity, because it will condemn them to a state of energy poverty even worse than present as well as prevent the creation of the wind/solar power necessary for climate adaptation and mitigation, making impossible to meet the 1.5 deg C global warming target, hence increasing the potential for climate catastrophe with horrors much worse than we now witness. And finally they advocate for the goal of a "satisfactory" quality of life for most of humanity living in the global South, in contrast to a higher standard for many in the global North, instead of demanding and mapping out a path to the highest state-of-the-science life expectancy/quality of life achievable for all children in their lifetime.To sum up, they commonly fail to recognize that radical changes are needed in both the political and physical economies in an ecosocialist transition out of capitalism.
For further documentation and in-depth discussion see Schwartzman and Engel-Di Mauro (2019), Schwartzman and Schwartzman (2019) and Schwartzman (2020).
Cited:
Hickel, J. 2020. "A response to Pollin and Chomsky: We need a Green New Deal without growth."https://www.jasonhickel.org/blog/2020/10/19/we-need-a-green-new-deal-without-growth.
Kallis, Giorgos. 2019a. "Socialism Without Growth." Capitalism Nature Socialism 30 (3): 188–206.
Kallis, Giorgos. 2019b. "Capitalism, Socialism, Degrowth: A Rejoinder." Capitalism Nature Socialism 30 (3): 266–272.
Lowy, M. 2020. "Ecosocialism and/or Degrowth?"Climate & Capitalism,
Molyneux, J. 2020. "Growth and De-growth- What should ecosocialists say?" http://www.globalecosocialistnetwork.net/2020/12/16/growth-and-de-growth-what-should-ecosocialists-say/.
Schwartzman, D. 2012."A Critique of Degrowth and its Politics."Capitalism Nature Socialism, 23:1, 119-125.
Schwartzman, D. 2020. The Global Solar Commons, the Future that is Still Possible: A Guide for 21st Century Activists. Solartutopia.org Press, Free download at: https://www.theearthisnotforsale.org/solarcommons.pdf.
Schwartzman, D., Engel-Di Mauro, S.  2019. "A Response to Giorgios Kallis' Notions of Socialism and Growth." Capitalism Nature Socialism, 30:3, 40-51.
Schwartzman, P., Schwartzman, D. 2019. The Earth is Not for Sale: A Path Out of FossilCapitalism to the Other World That is Still Possible. Singapore: World Scientific.
David Schwartzman, December 17, 2020
Disclaimer: Opinions expressed in articles are the author's and do not necessarily reflect the views of other members of the Global Ecosocialist Network